Board of Directors
Nrityanjali is deeply committed to the promotion of the traditional art form of Bharatanatyam. Established in 1991, the Nrityanjali Performance Ensemble is actively involved in presenting performances in Washington DC area at various performance venues including The John F. Kennedy Center for Performing Arts. As an education institution, we also present world class artists from India to local audiences.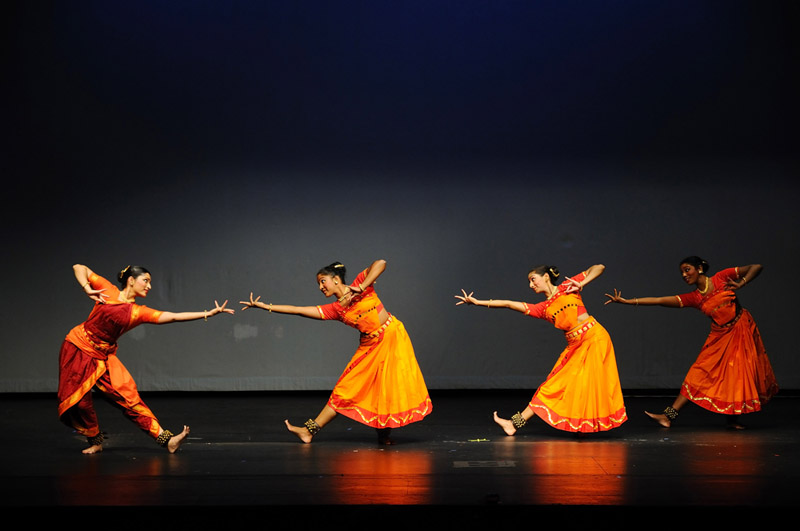 Board of Directors
Prema Ganganna, PhD, RD, LD
Professor and Director of Didactic Program in Nutrition Director, Department of Biological and Environmental Sciences. Dr. Ganganna is a dietary consultant to the US Department of Health, sits on the Board of Director for the University of the District of Columbia, and is an ardent supporter of Indian fine arts, dance, and music.
---
Grace G. Ogden
Senior Program Manager, Cathedral College
Ms. Ogden is founder of the Sacred Circles conferences at Washington National Cathedral, meetings dedicated to true celebrations of women's spirituality. Sacred Circles is devoted to developing a deeply felt sense of women's spiritual community, woven by leaders in voice, dance and religious ritual from diverse faith traditions.
---
Meena Telikicherla
Artistic Director & President, Nrityanjali
Ms. Telikicherla is a critically acclaimed dancer, choreographer, and dedicated teacher of Bharatanatyam at Nrityanjali, Inc. which she founded in 1986 in Gaithersburg, Md.
---
Jayadev Telikicherla, P.E.
Professional Electrical Engineer, Jay Engineering Company
Mr. Telikicherla is a registered professional engineer actively engaged in the building construction industry as a consultant and designer of electrical power distribution, lighting, and communication alarm systems for utility, government, commercial, and institutional facilities.
---
Janaki Vaman
Programmer Analyst and Systems Engineer, Department of Energy
Ms. Vaman is past president of the Indian Association of Frederick, and member of the Diversity Committee for Frederick County Community College. She frequently volunteers with the American Red Cross
---
Susheela Malur
Retired Program Manager, Federal Systems, IBM Corporation, Gaithersburg, MDMs.
Malur is retired board member of Sri Siva Vishnu Temple, Lanham, MD, past president of Cauvery Cultural Association, Washington DC, currently volunteers at various cultural events in Washington DC Metro Area.
---
Laura Lundin
Director, Strategic Communications and Corporate Social Responsibility Blue Cross and Blue Shield Association. Laura Lundin leads the Corporate Responsibility function at The Blue Cross
and Blue Shield Association. She is responsible for generating awareness for the community engagement programs of Blue Cross and Blue Shield Companies and overall communication of brand presence in the community.
Laura's commitment to the arts and healthy communities is further demonstrated in her volunteer work, serving on the boards and fundraising committees for Nrityanjali Dance, Common Threads, Evanston Dance Ensemble, and the Chicago Dancing Festival.
---
Surya Reddy
She is Past President of Sri Siva Vishnu Temple in Lanham, MD. She is an IT professional and volunteers at local cultural and community events